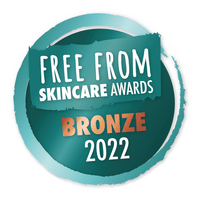 Winner - Free from Skincare Awards 2022
Face Oil No1
Up against 21 other finalists from across the UK and Europe, we won a Bronze medal. Thank you to all the team for all their efforts to make this happen.
Customer Review - "Cleared skin within days"!
"Over the past few months my face had become dry and incredibly prone to breakouts making my skin extremely blemished. Within just a couple of days of using this there was a dramatic improvement, more or less completely clearing my skin, as well as tackling the dryness, making my skin look the healthiest it has done in a long time. Without a doubt this is easily the best skin care product I've ever used".
Sophie, aged 18.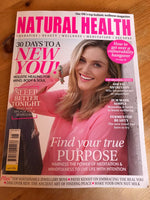 We are featured in the Natural Health Magazine, May Edition, page 75
Read about our Face Oils No1, No2 and No3.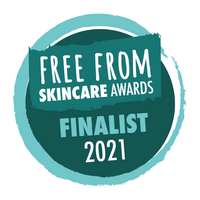 Free from Skincare Awards 2021
We were delighted that our Hand Oil and Foot Oil was selected among the finalists for the 2021 Free from Skincare Awards. We didn't win but received some great feedback from the independent testers;
Awards Tester "It's a great little bottle of foot hydration. I was super impressed with this product"
Blended Aromatherapy Oil
What do our customers think?
This foot oil makes my feet feel brand new. I apply after a bath then pop on a pair of socks. By morning I feel like I've just been to a spa. Love it!

Julie
I love these dishes. I bought a selection, together with soaps, as presents for different friends. I really like the artisan feel of the dishes - they look natural but still professional.

Annabel
We have been buying soaps from Soap Matters for about 2 years now. My favourite has to be the Rosemary, Black Pepper and Lavender soap, which has to be one of the best energising soaps around.

Dawn
Great for the soul and the face

When I met Christine in Peebles she was so passionate aboutaromatherapy that I had to try some of her products. The Face Oil No3 has been brilliant. My skin feels soft and fresh and the blend of oils lifts my spirits every time I unscrew the bottle. I'll definately be ordering more!

Gayle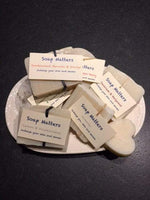 Natural products that are great for your skin - we also care for the planet
Today we are barraged by mass produced products, many of which, if you look closely at the ingredients, are not good for us or our skin (largest organ in the body). As an alternative, I have designed six natural soaps and three Oil Blends and three Face Oils which are great for the skin. All have therapeutic properties from the essential oils as well as a gorgeous smell. It's a delight knowing that what you are putting on your skin is doing it good and smelling wonderful.
We also recycle and re-use our products. There is no single use plastic and we re-use the Aromasticks and glass bottles. Our Face Oil labels are biodegradable.
More about our brand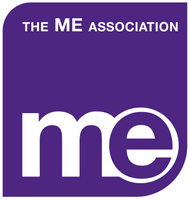 Our chosen charity
We knew nothing about ME until our daughter suffered from it whilst at secondary school. It can have a debilitating effect on people, both physically and mentally. More research is needed and also awareness and we want to do our bit by promoting the charity and making a donation of a percentage of our profits.
Story on ME Association website